Quilt History
Today's Quilt Historians
Underground Railroad
Women at Work
---
New Pathways into Quilt History written by Kimberly Wulfert, www.antiquequiltdating.com

1939 New York World's Fair
Salesman's Sample Cards
1939 New York World's Fair Commemorative Fabrics. All rayon, made by WT Grant Co., NY. They called them cruise spun prints. Here is the salesman's fabric sample book.

These pictures are provided courtesy of and with permission from Becca Deitrick.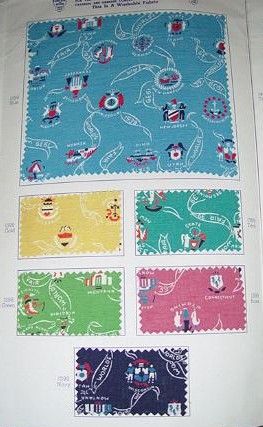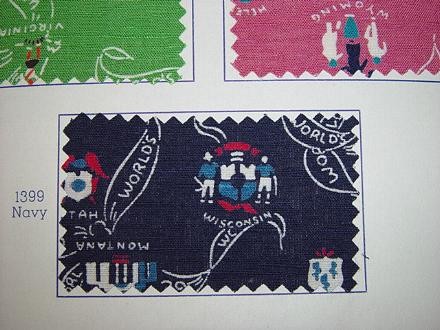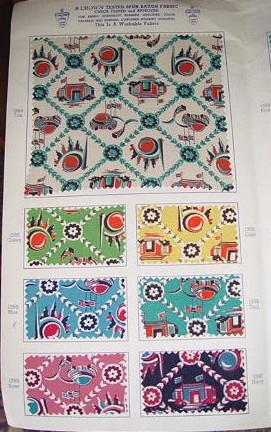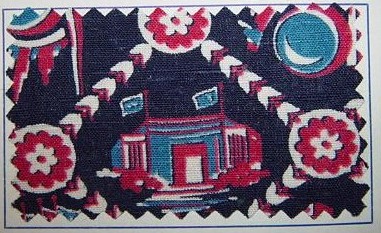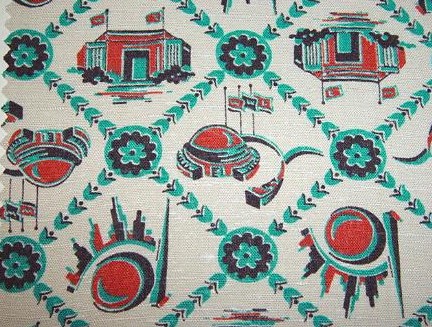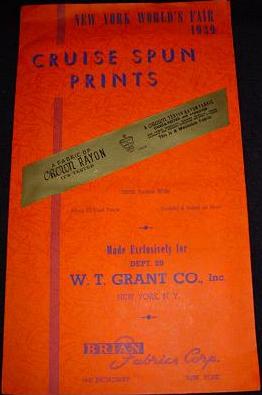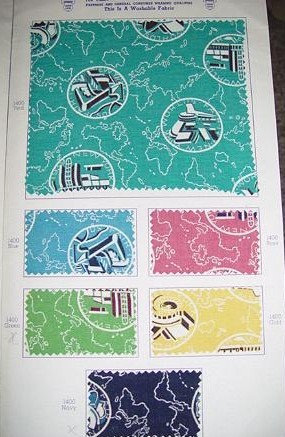 * Fabrics & Dyes

© 2005 - 2016 Kimberly Wulfert, PhD. Absolutely no copies, reprints, use of photos or text are permitted for commercial or online use. One personal copy for study purposes is permitted.
Fabrics & Dyes
Rugs & Textiles
Books & Reviews
Resource Links
Home
---
Visit my
online shop ...
for quilt history lovers!
* Gifts & Jewelry,
* Books & Stationery,
* Archival Supplies,
* DVDs,
* Quiltmaker Supplies.