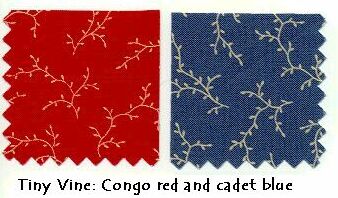 View new reproduction fabrics from RJR's Prairie Prints Collection, 1920s. They can be used for quilts dating from the 1880s through 1920s.
RJR's Prairie Prints are part of the Great Lakes, Great Quilts collection. There are 12 in all, and they feature small prints of trailing vines, calicos and a conversation print, in varying shades of blues and reds.
These fabrics are drawn from the appliqué corner designs on a 1920s Star of Bethlehem quilt, made by a Native American Indian women named Margaret David, living in northern Michigan.
These particular prints can be used in reproduction quilts dating from the 1880s through the 1920s. Keep in mind, however, that claret did not became available until about 1890. The two tone blues were very popular in the 1880s. The red prints were seen during this entire period, but less so during the WWI years, 1914-1918, as most of the synthetic dyes used at that time were imported from German dye houses. The Tiny Vine red is a good example of the early synthetic red called Congo red.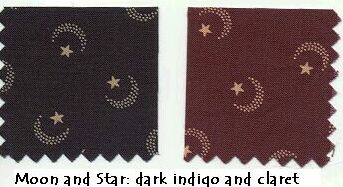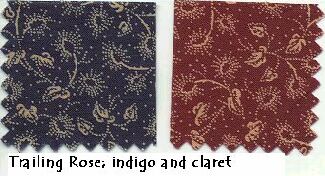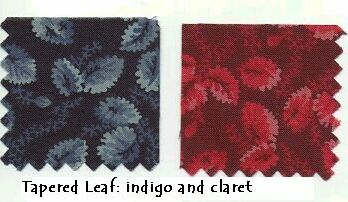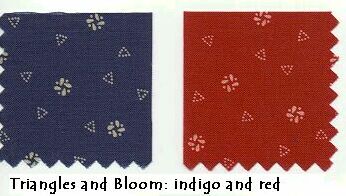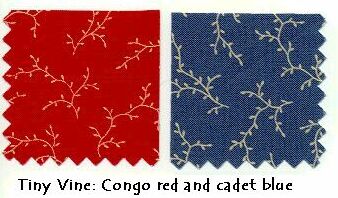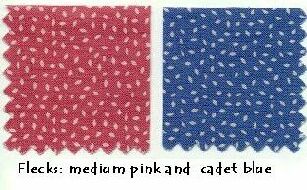 I want to thank RJR for supplying the fabrics for this review, along with the pattern names and the original quilt's information.

All the comments and color names (not pattern names) are my thoughts to help you make accurate reproduction quilts. Kimberly Wulfert, PhD for www.antiquequiltdating.com.